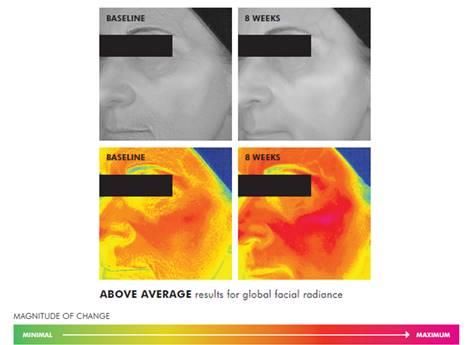 Glycolic acid is a leading, clinically-proven anti-ageing ingredient. However, many current glycolic acid formulas under-deliver on acid strength because of formula buffering, which means that the glycolic ingredient is not able to provide its full range of benefits. Through formulation expertise, SkinCeuticals has been able to stabilise and deliver a true 10% glycolic free acid content formula. The free acid value refers to the active acid available in a formula to work on skin, taking into consideration the pH of the overall emulsion. As pH increases, the active concentration of the acid decreases, weakening its strength. Glycolic 10 Renew Overnight captures glycolic acid at the 'ideal' 10% free acid value – meaning efficacy is maximised in a daily formulation.
"Over the past few years, we have seen a growing desire for natural glowing skin" says Leslie Harris, CEO at SkinCeuticals. "Alpha hydroxy acids, like glycolic acid, are a go-to for glow because they accelerate cell turnover. At the same time, they can be challenging to use in high concentrations since they tend to be irritating. Because we love a good challenge at SkinCeuticals, we were determined to address this opportunity and are thrilled to deliver a true 10% glycolic acid cream that is stabilised and well tolerated for nightly use." For press enquiries, images, samples or interview requests, please contact: sue@suebird.biz SkinCeuticals Stockist Enquiries: www.skinceuticals.co.uk
The 'Ideal' 10% Concentration
Clinical publications evaluating the performance of pure glycolic acid on skin at different concentrations show that a 10% concentration is the ideal level for daily treatment to tackle the main signs of ageing – namely fine lines, dullness and poor skin texture.1 This concentration is safe for use in at-home skincare products. Stronger concentrations (e.g. 20%) often require prescription, and are unsuitable for daily use, causing irritation and sensitivity, whereas weaker concentrations (e.g. 4%) only give minimal exfoliation.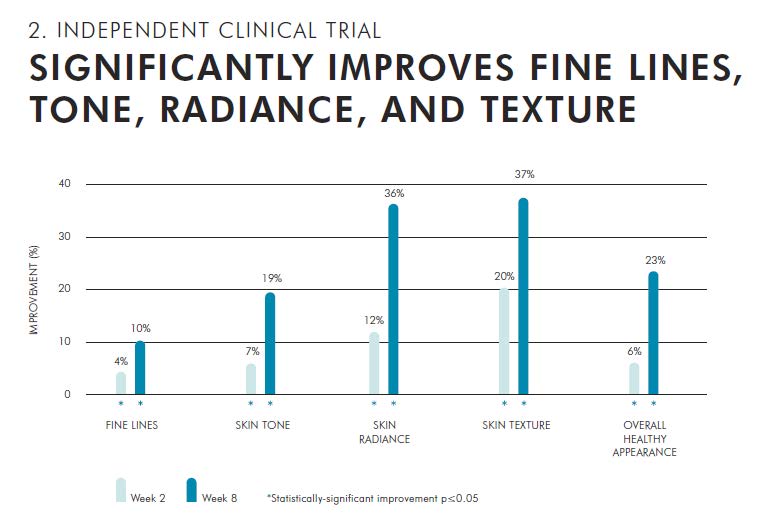 Market-Leading Glycolic Technology
Extensive research shows that Glycolic 10 Renew Overnight delivers a daily solution to address the key signs of skin ageing, rough texture and dullness by:
Releasing dead skin cells to reveal brighter skin
Promoting cellular turnover for a healthy stratum corneum, improved skin tone and texture
Leaving skin feeling conditioned, soft, and renewed
Diminishing the appearance of fine lines
As part of an at-home regimen, Glycolic 10 Renew Overnight can be used every night after cleansing. In addition, Glycolic 10 Renew Overnight may be used as the ideal complement to in-clinic treatments such as SkinCeuticals chemical peels for ongoing maintenance care. The clinical trials conducted on Glycolic 10 Renew Overnight by SkinCeuticals and its independent partners demonstrate unprecedented proof of its efficacy on skin:
36% improvement of skin's radiance*
37% improvement in skin's texture*
19% improvement in skin tone*
Increased cellular turnover rate **
Proven tolerability when used nightly*

References
1. Kornhauser, A.; Coelho, S. G.; Hearing, V. J. Applications of hydroxy acids: classification, mechanisms and photoactivity. Clin. Cosmet. Invest. Dermatol. 2010, 3: 135-142.
*Protocol: An 8-week, single-center, clinical study was conducted on 50 females, ages 35-64. Glycolic 10 Renew Overnight was used once nightly in conjunction with a sunscreen. Objective and subjective efficacy and tolerability evaluations were conducted at baseline and at weeks 2, 4, and 8.
**Protocol: A 22-day clinical evaluation of epidermal cell proliferation was conducted on 35 females. Total cumulative fluorescence scores for each subject were evaluated at days 3, 5, 7, and 22. The SkinCeuticals Glycolic 10 Renew Overnight treatment significantly outperformed the untreated control. Glycolic 10 Renew Overnight – Key Ingredients
10% glycolic free acid stimulates skin cell renewal for improved texture, tone, and a brighter complexion
2% phytic acid provides dual-action exfoliation and helps inhibit the impact of skin-dulling aggressors, promoting skin clarity and glow
1% soothing complex of botanical waxes forms a protective, breathable layer on skin to help lock in hydration and provide comfort